The Hidden Secrets to Boost Your Confidence: Unveiling the Ultimate Men's Clinic Experience
Staying healthy is not just about preventing disease and managing existing conditions, it's about enhancing the overall quality of life. This is where men's health clinics play a crucial role. Beyond the typical healthcare services, they provide a specialized focus on men's health issues, enabling men to lead happier, healthier, and more fulfilling lives.
Men's health clinics, such as the R2 Medical Clinic, are dedicated to addressing the unique health concerns that men face. They offer a wide range of treatments and services that are specifically designed to meet men's needs. By focusing on areas like hormone imbalance, erectile dysfunction, weight gain, and decreased energy, these clinics can help men regain their confidence and enjoy a better quality of life.
The importance of men's health clinics cannot be overstated. They provide an environment where men can discuss their health concerns openly and without judgment. Offering treatments that are tailored to men's specific needs, these clinics are not just medical facilities, they are sanctuaries where men can reclaim their health and vitality.
In this article, we will explore the profitability of men's health clinics, delve into the success story of Universal Men's Clinic, and highlight the unique selling proposition of R2 Medical Clinic. We'll also discuss the role of men's clinics in addressing common men's health issues and give you a sneak peek into the R2 Medical Clinic experience. If you're seeking to boost your confidence and maximize your potential, this is an article you don't want to miss. Stay tuned as we unveil the secrets to the ultimate men's clinic experience.
The Profitability of Men's Health Clinics
Men's health clinics, like the R2 Medical Clinic, have become a profitable venture in recent years. This is predominantly due to the increasing awareness of men's health issues and the need for specialized treatments that cater specifically to men. More and more, men are recognizing the importance of proactive healthcare and seeking out clinics that can offer them personalized, comprehensive care.
One success story in the realm of men's health clinics is the Universal Men's Clinic. This men's health and wellness center, with locations across the US, became a prosperous entity in the healthcare sector. Their success lies in their commitment to address the unique health needs of men and provide tailored solutions.
Universal Men's Clinic has pioneered various treatments addressing common men's health issues such as low testosterone and erectile dysfunction. Their specialized approach to men's health attracted a significant patronage, demonstrating the demand for such clinics and the profitability of this healthcare niche.
The Evolution of Universal Men's Clinic to Revibe Men's Health
In line with the evolving needs of their patients, Universal Men's Clinic has undergone a transformation. They have rebranded and expanded their service offerings under the new name, Revibe Men's Health. The change is a testament to their commitment to adapt and grow with their patients' needs, ensuring they continue to provide the best possible care.
This evolution further underscores the profitability and growth potential of men's health clinics. As men's health needs continue to evolve, clinics like Revibe Men's Health and R2 Medical Clinic are poised to meet these needs, delivering not just healthcare but also confidence and improved quality of life to their patients.
In the next sections, we will delve deeper into what sets R2 Medical Clinic apart, highlighting their unique selling proposition and the specialized services they offer. Stay tuned as we continue to unveil the secrets to the ultimate men's clinic experience.
The Unique Selling Proposition of R2 Medical Clinic
In a world where standard healthcare often offers a one-size-fits-all approach, R2 Medical Clinic stands out with a unique selling proposition – a patient-centric approach and customized treatment plans. These two pillars form the foundation of the ultimate men's clinic experience offered by R2 Medical Clinic.
Patient-Centric Approach and Personalized Treatment Plans
R2 Medical Clinic has built its reputation on a patient-centric approach. It understands that each patient is unique and has different needs. This is why it offers customized hormone replacement programs that analyze individual hormone levels and aim to balance them according to personal needs. This personal approach ensures that the treatment provided is not just effective but also aligned with the patient's lifestyle and overall health status.
R2 Medical Clinic's team of professionals is also experienced in Testosterone Replacement Therapy (TRT), helping men who are struggling with Low Testosterone (Low T) to regain their vitality. This is not just about treating symptoms; it's about helping men feel invigorated, regulating their mood, energy, and sleep patterns.
Specialized Services: Hormone Therapy, IV Supplementation, Body Contouring, Peptide Therapy, Nutrition Counseling, and Weight Loss
In addition to personalized hormone therapy, R2 Medical Clinic offers a range of specialized services designed to address various men's health issues. These services include:
Hormone Therapy: R2 Medical Clinic's hormone therapy is designed to balance men's testosterone and hormone levels, helping them feel happy and passionate once again.

IV Supplementation: This treatment helps to address deficiencies and optimize overall health, enhancing vitality and well-being.

Body Contouring: For men seeking to improve their physical appearance, body contouring offers a non-surgical solution to reshape and tone the body.

Peptide Therapy: Peptides are used to promote healing, wellness, and anti-aging.

Nutrition Counseling: R2 Medical Clinic acknowledges the role of nutrition in overall health and offers counseling to guide patients towards a healthier lifestyle.

Weight Loss: The clinic has a comprehensive weight loss program that includes medical supervision and lifestyle modification.
By offering these specialized services, R2 Medical Clinic ensures a comprehensive approach to men's health, addressing not just specific issues but also promoting overall wellness. This commitment to personalized care and a wide range of services is what makes R2 Medical Clinic an ultimate destination for men seeking to boost their health and confidence.
The Role of Men's Clinics in Addressing Common Men's Health Issues
Men's health clinics play a pivotal role in providing focused and specialized healthcare solutions to men suffering from various health issues. These clinics have become a safe haven for men to openly discuss and seek solutions for their health problems, which are often neglected or misunderstood in general healthcare settings. Among the myriad of health issues men face, Erectile Dysfunction, Low Testosterone, and Hair Loss are three of the most common problems that men's clinics like R2 Medical Clinic are equipped to tackle.
Erectile Dysfunction: Beyond Mass-Market Drugs
Erectile Dysfunction (ED) is a common issue that affects many men, but it doesn't have to be a life sentence. Men's clinics like R2 Medical Clinic and Carolina Men's Clinic are well-equipped to handle this sensitive issue. While mass-market drugs like Viagra, Cialis, and Levitra are often the go-to solutions, they don't work for as many as 70% of men. This is where specialized clinics come in, offering customized treatments that deliver powerful results. A private consultation with experienced staff can lead to a treatment plan that works for the individual, focusing on their specific needs and condition. This personalized approach is the key to helping men reclaim the excitement and intimacy of sex.
Low Testosterone: Signs and Treatment Options
Testosterone is a critical hormone in the male body, affecting everything from sexual desire to muscle mass. As men age, their testosterone levels naturally decline, often leading to fatigue, decreased energy, weight gain, and decreased libido. R2 Medical Clinic offers Bioidentical Hormone Therapy for men, a treatment that can help balance these hormone levels and alleviate the symptoms of low testosterone. With a patient-centric approach, the clinic provides personalized treatment plans that can help men regain their vitality and improve their overall well-being.
Hair Loss: Innovative Treatments and Solutions
Hair loss can be a significant blow to a man's confidence. But thanks to the advancements in medical technology, there are now innovative treatments available that can help. Men's clinics provide targeted solutions to combat hair loss, ranging from prescription medications to non-surgical treatments. Carolina Men's Clinic, for instance, offers a hair loss assessment to evaluate the patient's condition and identify the most effective treatment. R2 Medical Clinic provides an array of services to address this issue, promoting hair health and restoring confidence in men.
In essence, men's clinics have emerged as a comprehensive solution to common men's health issues, providing specialized treatments and therapies that go beyond the one-size-fits-all approach of traditional medicine. They offer a space where men can openly discuss their health concerns and receive personalized care tailored to their specific needs.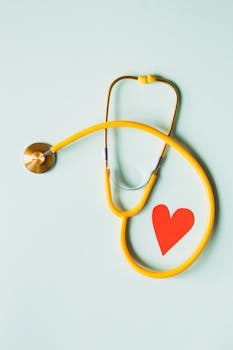 The R2 Medical Clinic Experience: Boosting Confidence and Maximizing Potential
Imagine stepping into a clinic that not only addresses your health concerns but also prioritizes your comfort and convenience. That's precisely what R2 Medical Clinic offers, providing an unparalleled experience in men's healthcare. They have redefined the concept of a men's clinic by creating an environment where men feel at ease discussing their health concerns and actively participating in the creation of their personalized treatment plans.
The Comfortable and Relaxing Environment
Walking into a clinic can sometimes feel intimidating, but that's not the case at R2 Medical Clinic. Here, the staff maintains a comfortable, relaxing environment where patients can sit back and even watch ESPN or the Golf Channel while receiving a premier level of care for their sexual health. The friendly staff, coupled with the welcoming ambiance, makes every visit to the clinic an enjoyable experience.
The 24/7 Service and Same-Day Appointments
One of the most appreciated features of R2 Medical Clinic is its flexible scheduling and round-the-clock service. They understand that health concerns can arise at any time, which is why they strive to accommodate patients' schedules and provide treatments when needed. At R2, your health is a priority, and that's evident in their commitment to providing prompt, accessible care.
Testimonials from Satisfied Patients
No better testament to the effectiveness and impact of the treatments offered at R2 Medical Clinic than the words of satisfied patients themselves. Patients like Kevin Scott, who proclaims that R2 Medical "changed [his] life by balancing hormones within 45 days." At 53, Kevin now feels like he's 35, attributing his life transformation to the hormone replacement therapy he received at R2 Medical.
Additionally, Crystal Rodriguez praises the clinic for their professionalism and the significant improvement in her well-being since starting her treatments. She highly recommends the clinic to others.
Sarah Howser, another satisfied patient, shares her transformative journey with R2. After feeling extremely run down and getting no answers from multiple tests and doctors, Sarah found her solution at R2. She started with B12 injections and additional vitamins, but it was the hormone replacements that truly gave her life back. She now looks forward to a promising future, thanks to R2.
These are just a few of the many testimonies that highlight the life-changing treatments and personalized care provided at R2 Medical Clinic.
The R2 Medical Clinic experience goes beyond treating symptoms; it's about boosting confidence, enhancing well-being, and empowering men to reclaim their active lifestyles. With their comfortable environment, flexible scheduling, and personalized care, R2 Medical Clinic has indeed become the ultimate destination for men's health.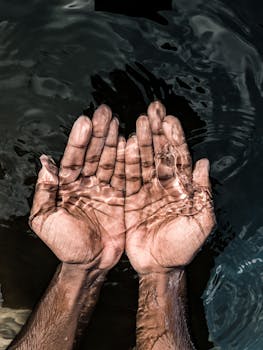 The Future of Men's Health Clinics: A Total Health Approach
As we look to the future, men's health clinics like R2 Medical Clinic are evolving to offer a total health approach. This holistic perspective prioritizes overall well-being, recognizing its inextricable link to sexual health and vitality.
The Importance of Overall Well-being in Sexual Health
The modern man understands that good sexual health is more than just the absence of dysfunction—it's an integral part of overall well-being. At R2 Medical Clinic, this understanding is central to their approach. They offer a range of treatments, from Bioidentical Hormone Therapy for Men to IV Supplementation and Nutrition Counseling, all designed to optimize general health, which in turn supports sexual health.
As highlighted in their wellness tips and strategies, preventative healthcare is a key component in maintaining optimal health. This proactive approach helps identify potential risks early, allowing for timely interventions and lifestyle modifications. This is particularly true for sexual health, where early detection and treatment of conditions like erectile dysfunction can significantly improve a patient's quality of life.
The Role of Scientific Research in Men's Health
In the ever-evolving field of healthcare, staying abreast of scientific research is crucial. R2 Medical Clinic stays at the forefront of men's health by integrating the latest research into their treatment plans. For example, they utilize treatments like Semaglutide injections, an emerging treatment that shows promise for weight loss—a common concern among middle-aged individuals.
The future of men's health clinics lies in this blending of conventional treatments with innovative solutions, all backed by solid scientific research. R2 Medical Clinic exemplifies this approach, utilizing the latest methods, research, and technology to deliver world-class, affordable care tailored to each patient's individual needs.
Men's health clinics are no longer just about treating symptoms. They're about embracing a total health approach, integrating overall well-being with sexual health, and constantly evolving through scientific research. This is the future—and it's already here at R2 Medical Clinic.
Conclusion: The Ultimate Men's Clinic Experience at R2 Medical Clinic
It's time to break free from the constraints holding you back from living life to the fullest. The ultimate men's clinic experience at R2 Medical Clinic is designed to help you regain that youthful energy, vitality, and confidence.
At R2 Medical Clinic, the focus is on you. With over 50 years of experience, our team understands the unique health challenges faced by men of all ages. Our aim is to provide personalized and effective solutions that not only address your specific issues but also enhance your overall well-being. Our services range from treating Erectile Dysfunction and Low Testosterone to providing innovative treatments for hair loss and skincare.
The R2 Medical Clinic experience transcends the traditional clinical setup. We have created a comfortable and relaxing environment where you are not just a patient, but a valued partner in your own health journey. Our team is committed to providing 24/7 service and same-day appointments, ensuring that your treatment fits seamlessly into your busy schedule.
But don't just take our word for it. Our satisfied patients' testimonials echo our commitment to providing exceptional care. From being the best, providing fantastic results, to changing lives through hormone balance, our patients' positive feedback is the cornerstone of our service.
In essence, the future of men's health clinics is already here at R2 Medical Clinic. We're not just about treating symptoms, but about embracing a total health approach that integrates overall well-being with sexual health. The ultimate men's clinic experience is not only about restoring your health but also about boosting your confidence and maximizing your potential.
Don't let age define your life. Whether you're dealing with sexual health issues, hair loss, skin problems, or simply want to feel younger and more energetic, R2 Medical Clinic is here to help you reclaim your life. Experience the ultimate men's clinic journey with us, and let's work together to create a healthier, happier, and more confident you.